Skills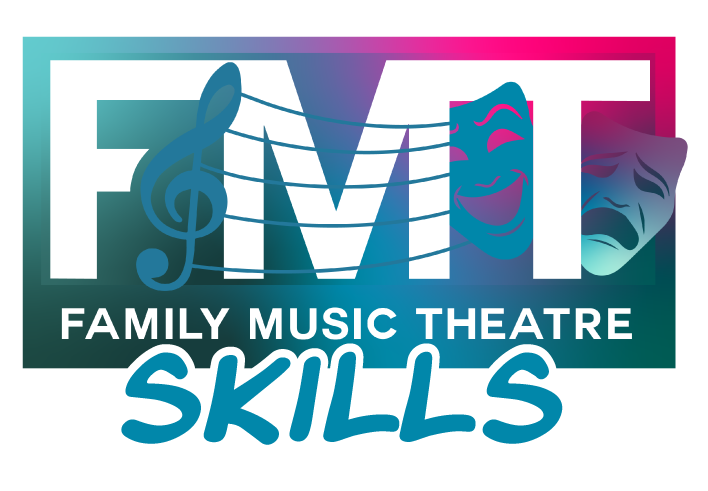 FALL ENRICHMENT CLASSES HAVE BEEN CANCELLED - WE LOOK FORWARD TO SEEING YOU IN THE SPRING
for Teen + Adults
8 weekly Sessions: September 5 - October 31
(No classes on Sept 26)
We are excited to be introducing 3 separate classes geared toward novice to intermediate skill levels to the FMT Family!
All courses are 8-week sessions are held on Sunday evenings in September and October.
These classes are as follows:
VOICE
Instructor: Dr. Germany with Guests/Sara Joe McMeans assisting

Students will receive singing instruction in a master class format including essential vocal technique and preparation of music theatre repertoire suitable for a vocal audition.

Sundays at 6:00-6:50 pm
DANCE
Instructor: Amy Basinger

Students will experience

Tap and Jazz techniques with the goals of learning basic terminology, etiquette, and preparation for a simple performance and mock audition.

Sundays at 8-8:50 pm
DRAMA
Instructor: Camille Russo with Danyale Pace assisting

Students will learn the fundamentals of performance using improvisation, script analysis, and monologue materials.

Sundays at 7-7:50 pm
There will be no Class Meeting, Sunday, Sept 26.
(1 week off preceding Fall show – Class participants are invited to sit in on 3 tech week rehearsals, Monday-Tuesday Sept 27-28, and Dress Rehearsal Sept 29)
---
FINAL PERFORMANCES
Saturday, November 6 – Time TBA
Closing Vocal + Drama Cabaret Performance (with evaluation)

Mock Dance Audition with Stacia Woodlan
Location: Stacia's Studio B
---
TUITION
$145 - charge for each class SEPARATELY

$400 – BUNDLED charge for all 3 classes ($35 discount)

(Additional supplies may be required for dance)
Click the link below to enroll now! The enrollment deadline is August 15.