Rising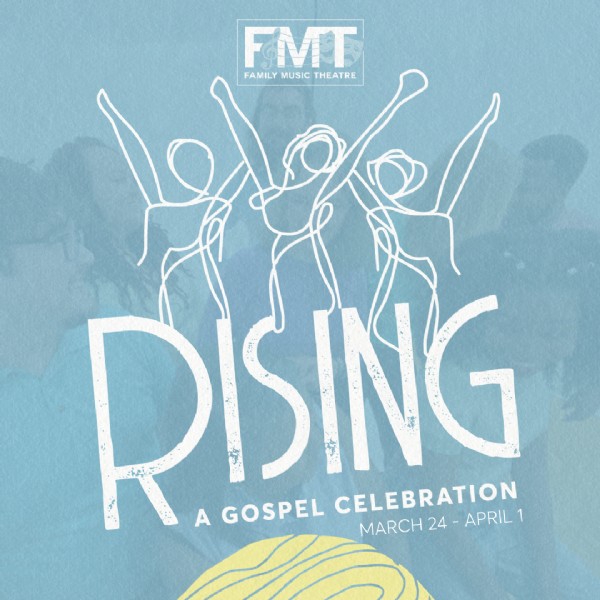 ---
RISING: A GOSPEL CELEBRATION 
Directed by: Sam Germany
Choreographed by: Stacia Woodlan
FMT's magnificent vocal ensembles have long been a signature feature of our productions.
Many of the most memorable moments on our stage have been from gospel-influenced productions such as HAIRSPRAY or RAGTIME. Back in 2019, in DAZZLING JOY, FMT brought to you Christmas tunes in stirring gospel choir arrangements. Now, we will bring you our own original performance of musical theatre and gospel choir coming together into a heart-filled, energized event to lift you up – "RISING: A Gospel Celebration".
"RISING" is a celebration of the Easter season and the joy we experience in overcoming.  "To rise" implies moving from a lower position to a higher one - physically, emotionally, and spiritually. It entails courage to go beyond a current situation.  Through the joyful sounds of Broadway gospel - mingled with inspirational soul, jazz, and blues - "RISING" is bringing hope.  During tough times, we want to encourage all to rise with us.
PERFORMANCES:
Performances March 24-25, 31, and April 1, 2023
Fridays at 7:30 pm, Saturday at 1:30 pm and 7:30 pm
LOCATION:
New Vida Center
3727 West Kiest Blvd, Dallas, TX  75233