Join Our Cast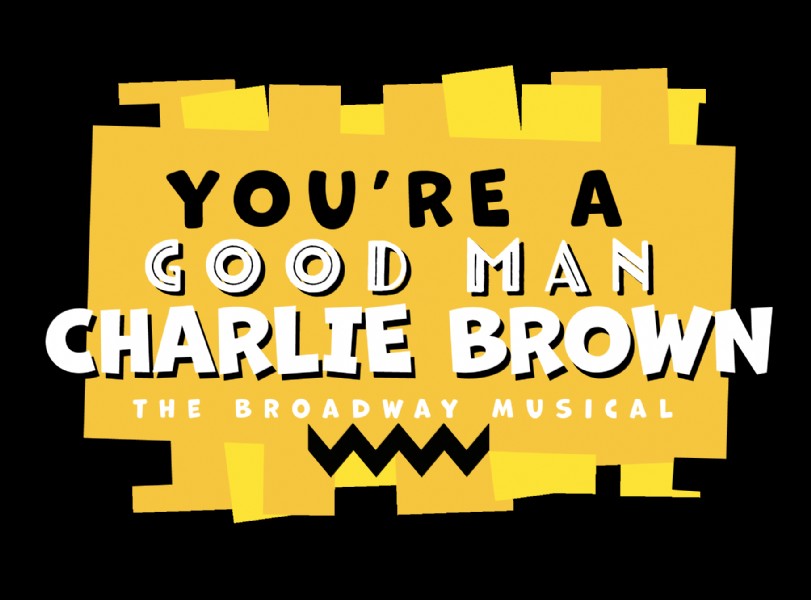 Family Music Theatre Presents
YOU'RE A GOOD MAN, CHARLIE BROWN (revised)
Based on The Comic Strip "Peanuts" by Charles M. Schulz
Book, Music and Lyrics by Clark Gesner
Additional Dialogue by Michael Mayer
Additional Music and Lyrics by Andrew Lippa
YOU'RE A GOOD MAN, CHARLIE BROWN is presented by arrangement with Concord Theatricals on behalf of Tams-Witmark LLC.
www. Concordtheatricals.com
AUDITION INFORMATION
AUDITIONS:
Dates:

Vocal auditions

for KIDS: Friday, April 16, 2021 – 6:00pm

for TEENS/ADULTS: Friday, April 16, 2021 – 7:00pm

Invited script readings and movement audition:

for KIDS: Sat., April 17, 2021 – 9:00am

for TEENS/ADULTS: Sat. April 17, 2021 – 10:30am

Callbacks, if needed: Sat., April 17, 2021 – afternoon TBA

Venue:

Stacia's School of Dance – Studio B; 212 Houston St., Cedar Hill, TX 75104
CASTING NEEDS:
3-4 full multi-generational casts - Kids (ages 8-12), Teens, Young Adult (30's-40's), and possibly Older Adults (65+) each with:
2 Female in each group: Lucy, Sally

3 Male in each group: Charlie Brown, Schroeder, Linus
Snoopy –one adult or teen cast for both Kids/Teens casts and one child for Adult cast
See Casting Requirements for more details
FOR AUDITION:
1. Prepare best 16 bars of a Broadway song. Bring sheet music. Accompanist is provided.
2. Participate in basic movement audition
3. If invited, you will participate in cold readings from script. Potential script excerpts & songs for callbacks will be posted on FMT webpage by March 29.
REHEARSALS START:
Monday, April 26, 2021 –

7:00pm (unless notified otherwise) – Stacia's School of Dance.

Most rehearsals will be on weekday evenings and Saturdays. Specific rehearsal schedule will be determined based on conflicts of those cast.



COVID PROTOCOLS:
Will be established for rehearsals to insure safety of all cast members to the best of our ability. Presently we are considering the following:
Initial music rehearsals conducted via Zoom

Each cast group rehearsing separately as much as possible



ALL THOSE CAST MUST BE ABLE TO GUARANTEE NO CONFLICTS FOR FINAL REHEARSAL PERIOD (MAY 31-JUNE 16) AND ALL PERFORMANCES.
Cast requirements
Multi-generational casting – desired to have 3 full casts, which will be interwoven throughout the show – kids, teens, adults. Directors are actually open to a possible 4th generation cast (played as senior citizen versions of the characters). The actual script will be utilized, with interpretations of teen/adult versions of the stock "Peanuts" characters at various points (shifting generational interpretations for certain songs/vignettes, two generations sharing certain vignettes, even simultaneous renderings by all generations). The concept is to show that the basic characters would not change regardless of age – and that the essential development of character in childhood can still be seen throughout life.
1st priorities in casting (for each group) are characterization (acting) & singing.
All characters MUST sing, while not every generational character will have a solo. (Generational ideas for solos are italicized below.) Movement will be a necessary consideration, but not the deciding factor. Some characters are typically cast with more movement ability, but our decisions will not be exclusively based upon this. Ensemble Singing is essential to the show with several numbers involving multiple solo opportunities for each character: Glee Club and Book Report are standouts! There are a total of 6 ensemble numbers.
2 specific female roles
Lucy

– Bold and cynical, quick to dispense advice, commands, and "little known facts"; forever pursuing her main crush – Schroeder

Vocal Range: b to eb2
Solos: Little Known Facts (kid cast), The Doctor is In (adult cast), Schroeder (possibly multigenerational), also solos on Book Report

Sally

– Charlie Brown's little sister, quite the "air head", absurdly intense with angst and confusion at times; must give the appearance of being the youngest of each generational cast.

Vocal Range: c#1 to e2
Solo: My New Philosophy (kid/teen cast)
3 specific male roles
Charlie Brown

– Eternally the round-headed kid trying to figure out what being a "good man" means; the "Every Man" who – like each of us every day – attemps to figure out who he is, why he is here, and how he fits in

Vocal range: Bb to eb1
Solos: The Kite (possibly multigenerational), Baseball Game (kid cast, but possibly multigenerational) , also solos on Book Report

Linus

– Lucy's little brother; super intelligent, thoughtful; acutely sensitive one whose brains and warmth are equaled only by his blanket dependency; must give appearance of being younger than Lucy. Ideally should be able to move well.

Vocal range: c to d1
Solo: My Blanket and Me (kid cast, w/multigenerational segment) , also solos on Book Report

Schroeder

– Forever the serious musician, propelled by his profound love and reverence for music – when he's not dodging Lucy's advances!

Vocal Range: d to ab1
Solo: Beethoven Day (teen cast) This is a very jazzy, soul-tinged number, also solos on Book Report
1 prefered male, but could possibly be cast as female.
Snoopy

– Smart, wise-cracking, joyously uninhibited, and a bit lazy. There will probably be 1 Snoopy for both Kid/Teen casts, and a Snoopy puppy for Adult cast. Needs to be a good mover!

Vocal range: c – g1 (but could easily lend itself to higher improvisation)

Solo: Suppertime