Winter Gala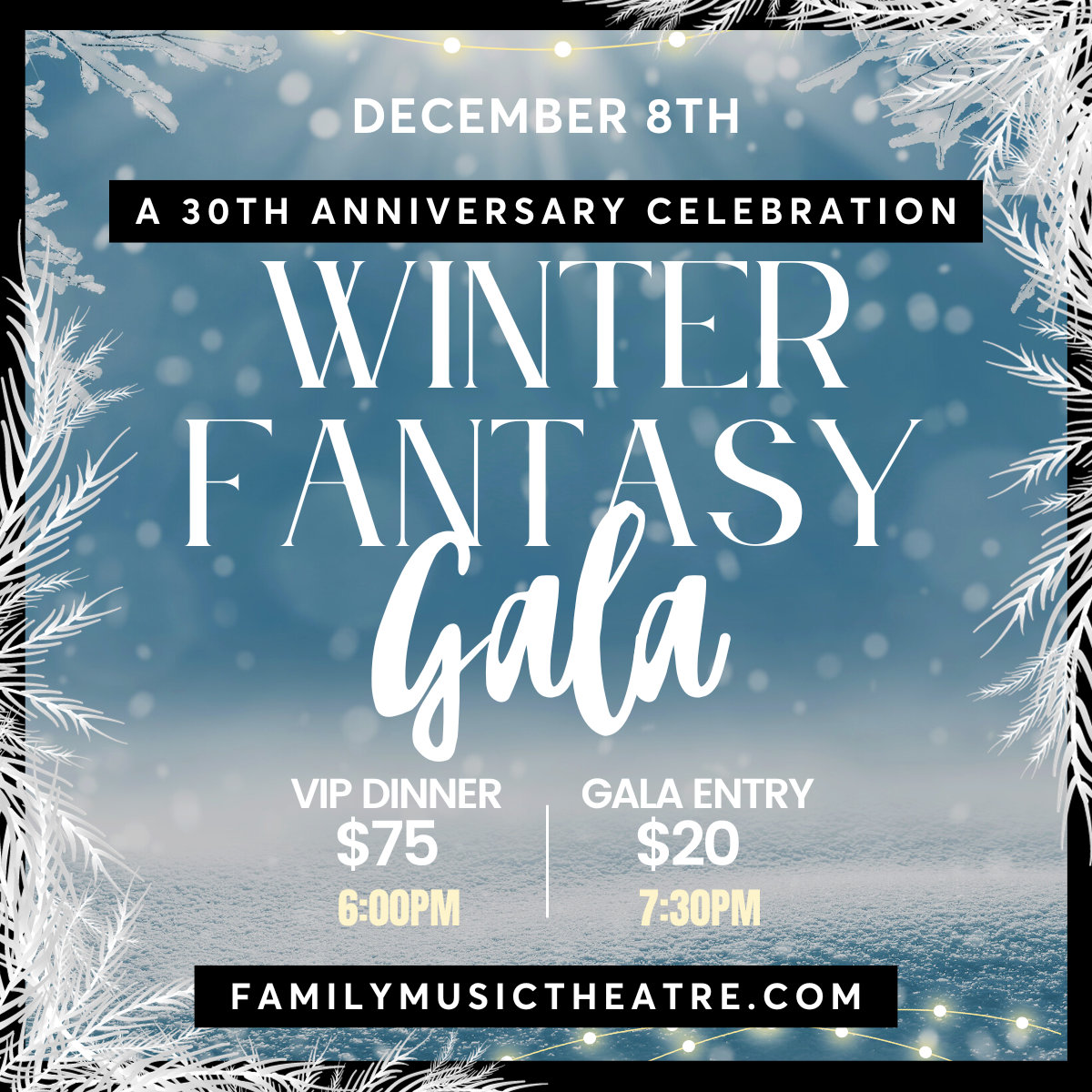 WINTER FANTASY GALA
A 30TH ANNIVERSARY CELEBRATION
DECEMBER 8
NEW VIDA CENTER • 3727 W Kiest Blvd, Dallas, TX 75233
6:00 PM- VIP DINNER | $75
7:30 PM - GALA ENTRY | $25
ATTIRE:
Fantasy Costume or Winter Formal
Excellence has always been the centerpiece of our identity and performance focus. For 30 years we have wowed our community with musicals, reviews, and other creative and educational endeavors. Our commitment and mission has not changed. We exist to provide top-quality musical theatre that is always safe for the entire family. 
Everything we do is supported by, funded by, and underwritten by our patrons, donors, and family. This Winter Fantasy Gala is our 30th Anniversary Fundraiser to raise donations for our 2024 season and construction supplies for our storage facility. It is our strong hope to raise $10,000 through attendance and additional donations with your support. 
Save the date for this magical evening of dinner, song, and support for Family Music Theatre.
More details coming soon!