Current Show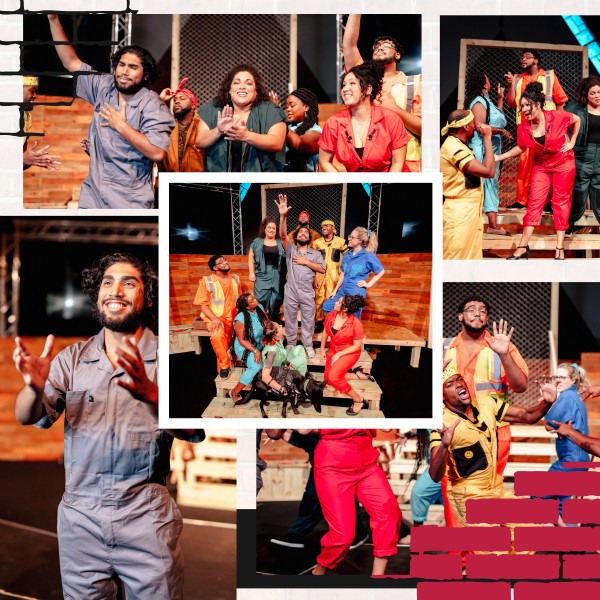 Family Music Theatre Presents:
GODSPELL
PERFORMANCES:
Dates: Oct. 1-2, 8-9, + 15-16, 2021
Fridays at 7:30pm • Saturdays at 1:30pm + 7:30pm
New Vida Church of God, 3727 W. Kiest Blvd, Dallas, TX 75133

Conceived and Originally Directed by JOHN-MICHAEL TEBELAK
MUSIC AND NEW LYRICS BY STEPHEN SCHWARTZ
Originally Produced on the New York Stage by
EDGAR LANSBURY / STUART DUNCAN / JOSEPH BERUH
GODSPELL-2012 REVISED VERSION Is presented through a special arrangement with Music Theatre International (MTI). All authorized performance materials are also supplied by MTI.
www.mtishows.com

---
MEET THE CAST:
Chelsea Bridgman (Prologue-Sartre; "Turn Back, O Man")
Sydney Cornelius (Prologue-Thomas Acquinas; "By My Side")
Christion Draper – John the Baptist/Judas
Sara-Joe McMeans (Prologue-Socrates; "Learn Your Lessons Well" solo & reprise)
Malik Offor (Prologue-Hubbard; "We Beseech Thee")
Emiliano Pliego (Prologue-Galileo; "All Good Gifts")
Tianta Harrison (Prologue-Gibbon; "Bless the Lord")
Esteban Vilchez – Jesus
Melissa Waters (Prologue-Williamson; "Learn Your Lessons Well" reprise)
Johanna Thatcher
CREATIVE TEAM:
Dr. Sam Germany
Sydney Cornelius
Stacia Woodlan
Dee Longino
---
ABOUT THE SHOW:
GODSPELL depicts Jesus and his disciples in a contemporary setting telling different parables (based on those from the book of Matthew) by using a variety of games, pantomime, storytelling techniques, and hefty doses of physical comedy. An eclectic blend of songs, ranging in style from pop to vaudeville to rock is employed. In Act I, these characters gradually become a strong community of core followers of Jesus. Act II moves into the Passion elements of the journey of Jesus, as His messages of sacrifice, truth, kindness and love come vibrantly to life. Led by the international hit "Day by Day" GODSPELL features a parade of beloved songs from it's 50 year history including "All Good Gifts", "By My Side", "Prepare Ye the Way of the Lord", "Save the People", "Light of the World", "All for the Best", and more.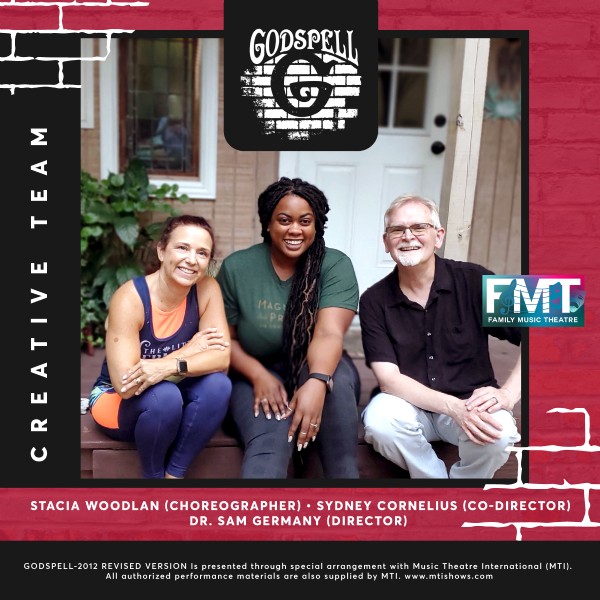 SHOW LOCATION SPONSOR:
New Vida Church of God, 3727 W. Kiest Blvd, Dallas, TX 75133