Auditions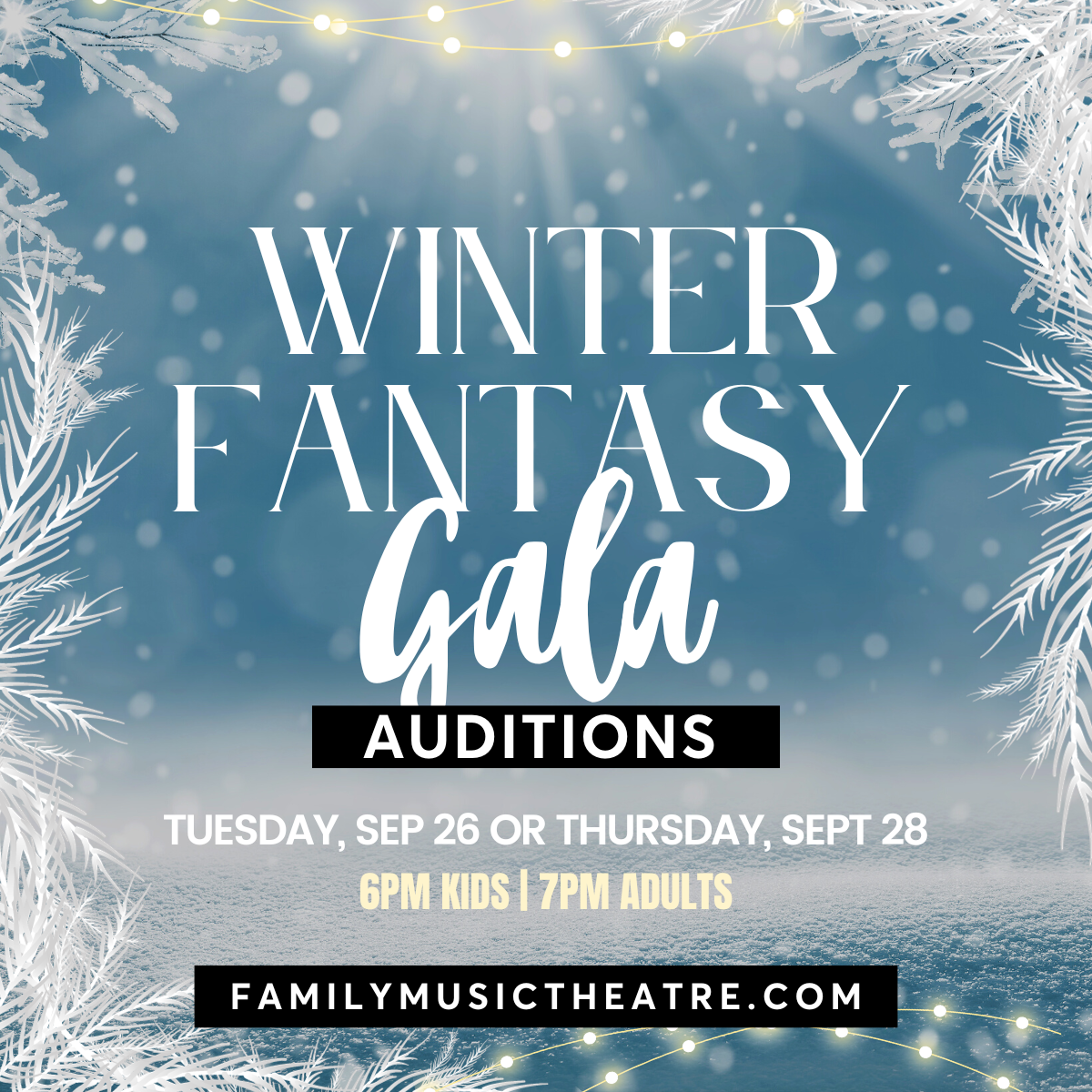 WINTER FANTASY GALA
A 30TH ANNIVERSARY CELEBRATION
PERFORMANCE DECEMBER 8TH
AUDITIONS SEPTEMBER 26 + 28
NEW VIDA CENTER • 3727 W Kiest Blvd, Dallas, TX 75233
Performance:  Friday, Dec. 8, 2023 – Dinner and Entertainment
The program will be winter-themed, to include Christmas music (but not exclusively so).  Top FMT talent and new young faces will populate this eclectic musical event.  The program will include a special FMT Kids Ensemble, assembled specifically for the gala. This will include children ages 8-12.
Auditions: Tues or Thurs - Sept 26 or 28
6PM - Children ages 8-12 | Kids Ensemble audition.
Solos will be considered for inclusion as well. Prepare "Winter" themed selection. Sheet music is preferred. Auditionees will also participate in basic movement auditions.
7pm - Teens/Adults
Prepare any "Winter" themed selection for considered inclusion in our Gala. Solos/Duets/Ensembles all welcome.  Trax may be utilized for the audition, but sheet music is preferred.  
Rehearsals:
In the case of solos and smaller individual ensembles, rehearsals will be scheduled individually with Dr. Germany.  
Kids Ensemble tentative rehearsal schedule – Saturdays, 12:00-1:00pm
Oct. 14, 21; Nov 4, 11, 18; Dec. 2
Thursday, Dec. 7- Dress Rehearsal: All participants will be required to attend Dress Rehearsal/Run-thru with an instrumental ensemble.