Auditions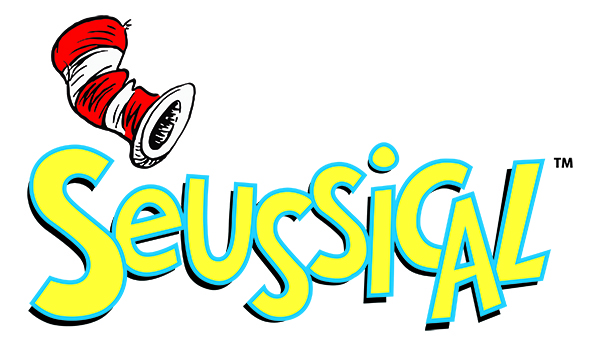 FAMILY MUSIC THEATRE OPEN AUDITIONS FOR 
SEUSSICAL THE MUSICAL
Co-directors:  Esteban Vilchez & Dr. Sam Germany
Choreographer: Ursula Hicks
SEUSSICAL is a fantastical, magical, musical extravaganza that bring to life many favorite Dr. Seuss characters who transport us from the Jungle of Nool to the Circus McGurkus to the invisible world of the Whos.  The Cat in the Hat tells the story of Horton, an elephant who discovers a speck of dust that contains the Whos, including Jojo, a Who child sent off to military school for thinking too many "thinks." Horton faces a double challenge: not only must he protect the Whos from a world of naysayers and dangers, but he must guard an abandoned egg, left in his care by the irresponsible Mayzie La Bird. Although Horton faces ridicule, danger, kidnapping and a trial, the intrepid Gertrude McFuzz never loses faith in him. Ultimately, the powers of friendship, loyalty, family and community are challenged and emerge triumphant.
PERFORMANCES:
Dates:  TWO Weekends - February 25-26 + March 4-5, 2022

Venue:  New Vida Church, 3727 West Kiest Blvd, Dallas, TX  75233
AUDITIONS:   Online Sign up required
Choose One: Fri., Jan. 7 or 14 – Voice and Dance:  6:00pm Kids 8-12; 7:00pm Adults & Teens

Callbacks: Sat., Jan. 15 – 9:00 am

Venue:  New Vida Church, 3727 West Kiest Blvd, Dallas, TX  75134
AUDITION REQUIREMENTS:
Sing best 16 bars of Broadway tune.  Accompanist provided.  Bring sheet music.  No soundtracks.

Learn choreographed segment.  Please come dressed to move with appropriate footwear (no flip flops).

Read from script if considered for principal role.  See Audition Sides for preparation.
LARGE cast needed (large group of children desired)!  Seeking a multi-ethnic, diverse cast of all ages.  See Character Breakdown for details.
REHEARSALS:
Casting Announcement made on weekend of Jan. 8. Scripts and audio rehearsal aids will be made available for all in order for individual preparations to be made for First Fullcast Meeting when all music is expected to be learned..  

Optional

preliminary music coaching rehearsals:

for children:  Friday, Jan. 14 & 21 - 6-7:30pm

for teen/adult chorus (encouraged for those who are new to FMT or not experienced in learning harmony parts):  Friday, Jan. 14 & 21 - 7:30-9:30pm

tentative additional meetings for Bird Girls/Wickershams depending on experience

First Fullcast Meeting will be on Monday, Jan. 24

.  Cast will be expected to be familiar with script and have learned all music.

 This meeting will include activities to get to know each other and a Full Read-thru of show.. 

Regular Rehearsal expectations:

Week 1 - Jan. 25-29

: Music drills and Complete blocking of show to be done. This week will be intensive.

Tues-Wed-Thurs: Rehearsals mid-week will be for principals & Bird Girls/Wickershams. 

Full Cast and Chorus should expect

Fri. Jan. 28 - 7-10pm (Kids schedule tentatively 6:30-8pm)

Sat. Jan.29 - Full Day: 8:30am-5:30pm to complete blocking of all large group scenes, and some choreography. (Kids schedule will be likely morning only)

Weeks 2 & 3 - Jan. 31-Feb.11

: Final music drills and drilling of scenes off book - arranged by personnel...

Chorus & Featured Groups should expect 

Fridays:   Jan. 28, Feb 4, Feb 11.  

Sat. Feb. 5 - 8:30am-5:30pm (Scheduled in specific segments for most efficient use of time)  Principals, Wickershams/Bird Girls may be expected during portions of this where they are involved in large group scenes.

Principals & Wickershams/Bird Girls should necessarily expect some additional mid-week evenings during this period – although rehearsals will be streamlined to make the most efficient use of personnel and to provide as much release time as possible. 

Weeks 4-5

: ALL MUST CLEAR CONFLICTS FOR FINAL SPAN OF REHEARSALS AND ALL PERFORMANCES:  

Sequence week:  Feb 15-Feb 18

Tech week:  Feb. 21-24

Performances:  Feb. 25-26, March 4-5

Friday, March 4 - Full Cast must clear this day for additional free excerpt performances provided for elementary school audiences.
Click Here For Character Breakdown
Click Here for Script Sides By Character
Click Here For Call Back Songs by Characters

SEUSSICAL Is presented through a special arrangement with Music Theatre International (MTI). All authorized performance materials are also supplied by MTI. www.mtishows.com