About FMT
Our Story
Family Music Theatre is a community theatre group committed to our mission of producing top quality musical theatre entertainment that is guaranteed safe for the whole family.
For more than a quarter of a century (27 years), Dr. Samuel Germany Jr. and the FMT Team has been producing epic shows (over 70 shows total), developing and training performers of all ages, ethnicities, and walks of life, and building a culture of community and love ... the FMT Family
Our Values
We are FMT, therefore we...
Always value the person more than the performance
Value relationships, community, and the support of our fellow family members
Strive for excellence in everything we do
Always honor and respect each others differences
Find the "HEART" in every performance
Make room for all, no matter their age, ethnicity, socio-economic status, or religious background
The Family
The word "Family" in Family Music Theatre is the cornerstone of all we are.
FMT is a close knit family that welcomes all people into its arms. The moment someone becomes involved with one of our shows, they forever become a part of "the family." Creating quality theatre bonds us together in a way that forms long lasting, and deep relationships.
We cherish the people we work and play with, so we go back again and again to participate in various ways with this truly unique and wonderful group of people.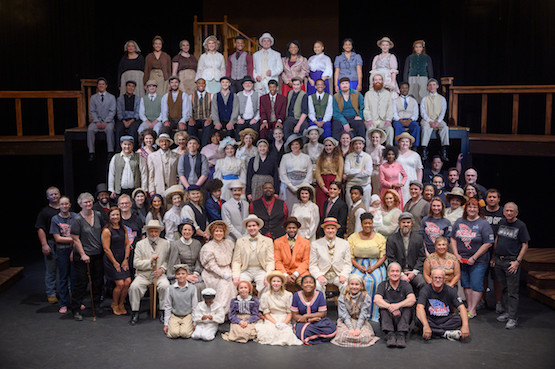 WHERE ART MEETS HEART